Hi Seafoodies!
We love seafood prepared simply with a squeeze of lemon, dash of garlic butter or sprinkle of Old Bay. But, there's a whole world of spices out there that make seafood sizzle! We can't wait to start traveling to far-away places again–but this week we invite you to create international cuisines without leaving your kitchen. After all, one of the best ways to explore a culture is to sample its food! So, get out your culinary passports, Seafoodies, and hold on… we're embarking on boldly-flavored territory!
The bold spice trend appears to have serious staying power, and we're all for it! Seafood can stand up to whatever seasoning you dish out. Plus, there's no need to learn a new cooking language. With the same fish, same preparation and a change of spice, you can serve up a meal with a completely different flavor profile.
What's more, these recipes are a vacation for your eyes as well as your taste buds. Deep red paprika, golden turmeric, vibrant green chimichurri­—there's a whole rainbow of vivacious color in these dishes that will tempt your palate. Oh and about those vibrant colors? Herbs and spices pack a powerful health punch thanks to their high antioxidant content, so a little goes a long way to amp up both flavor and nutrient profile in your dishes. Plus, herbs and spices add variety which makes it easier than ever to get your two to three servings of seafood a week recommended by the Dietary Guidelines for Americans.
We've gathered dishes from all over the world that feature a variety of spices and other trending flavors. Consider these recipes your ticket to broadening your Seafoodie seasoning palate. Destination: deliciousness! Where will you go first?
Paprika: Simple Shrimp and Artichoke Paella
Jet off to Spain with this pescatarian paella! Smoked paprika lends a sultry flavor to this complex-tasting dish, which is simple enough to prepare for family kitchen excursions or an impromptu taste-trip-for-two.
Ginger: 15-Minute Ginger Soy Asian Steamed Fish
Traveling to Asia is even easier when you can do it via the microwave! No steamer required for this quick-cooking white fish that's spiked with peppery-sweet fresh ginger root, rice wine, soy sauce and sesame oil.
Turmeric: Turmeric Smoked Salmon Breakfast Bowl
The earthy flavor of turmeric will transport you to Southeast Asia as you enjoy this high-protein breakfast bowl. In addition to lending a unique taste and vibrant color, turmeric contains anti-inflammatory compounds, so this gastronomic trip is good for your health, too.
Gochugaru: Korean Seafood Noodle Soup
This authentic noodle soup gets a double dose of Korean chiles from gochugaru (chili powder) and gochujang (chili paste). Bursting with shrimp, scallops, clams and squid, this dish is a deliciously spicy way to satisfy your culinary wanderlust.
Shishito: Shishito Shrimp Stir-Fry
Next stop: Japan! If you love sautéed shishitos as an app, try them in this 15-minute recipe featuring succulent shrimp in a sweet-salty glaze.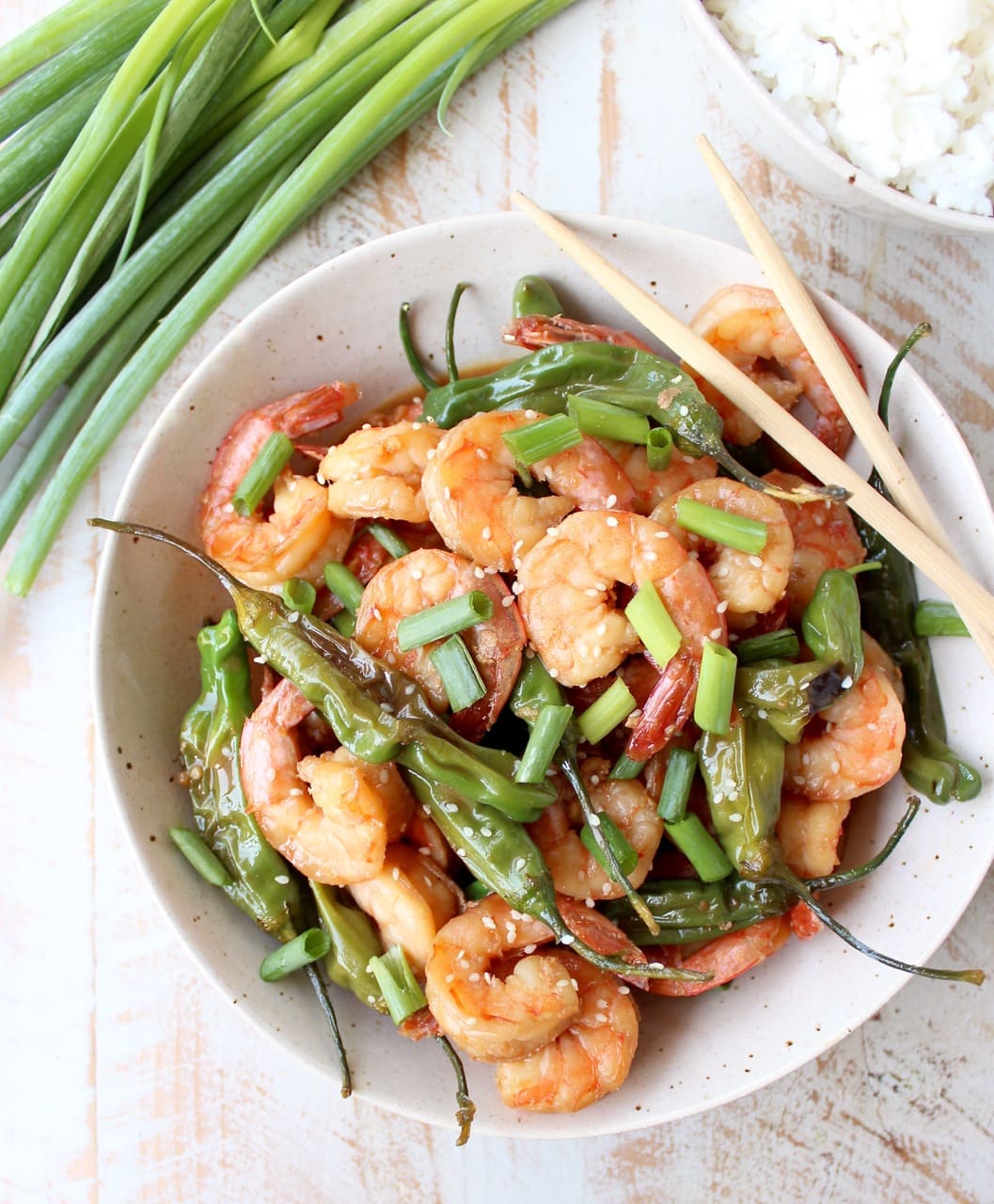 Chimichurri: Wild Alaska Pollock en Papillote with Chimichurri Sauce
Our itinerary ends in the Southern Hemisphere with chimichurri sauce, an Argentinian condiment boasting equal parts of herbs, sass and heat! This piquant pollock dish comes to you via no-fuss foil packets, making cleanup a breeze.